TRAINERS
The trainers and coaches in our futsal clinics and camps are professional players and experts in the sport of futsal and indoor soccer.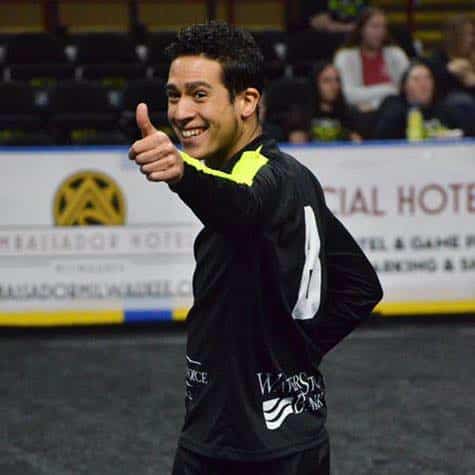 Luan Sales Oliveira
Trainer - Professional Player
Luan has been a professional soccer with the Milwaukee Wave as a midfiielder the past 3 years. Prior to the Wave, the Brazilian was a solid contributor for the San Diego Sockers. He started his futsal career with Largarto FC where Milwaukee Wave identified him in 2011. In 2012, Oliveira moved to Milwaukee and was the 2012/13 MISL Rookie of the Year and MISL All-Star Second Team.